Process Control
In order to provide high quality products in stable manner to customers, FLEXCEED established quality management system and keeps it improving daily.

FLEXCEED's best effort is to get customers' satisfaction and social trust through quality assurance based on quality check on every process and data collection with statistical analysis.

FLEXCEED is granted ISO9001/14001. FLEXCEED is pursuing higher quality level of products and manufacturing through employee eductaion such as 5-S discipline and process study.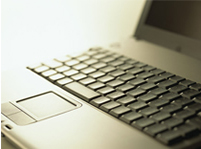 FLEXCEED conducts these activities for the purpose of quality assurance and customers' satisfaction, and manages the system to make a PDCA cycle smoothly from the input such as demand of customers to output such as products and services.

FLEXCEED designs its manufacturing processes for the best customers' satisfaction and quality assurance, clearly identifying the interaction of processes and important inputs / outputs.